ExecConnect
EXECUTIVE TO EXECUTIVE SOLUTIONS
(E2E) for Career and Appointed Leaders
New Leader Strategies
Career Protection
Political Positioning and Appointments
Confidential Professional Services
ExecAssist
EXECUTIVE TO BUSINESS SOLUTIONS
(E2B) for Emerging and Seasoned Experts
New Applicant, Promotion and SES Process
Advancement & Transition Strategies
Coaching and Peer Relations
Financial and Retirement Wellness
ExecEngage
EXECUTIVE TO GOVERNMENT SOLUTIONS
(E2G) for Innovation and Influence
Maximizing Congressional Connections
Bulletproof Budgets and Programs
Enticing Presidential Appointees
Media and Stakeholder Etiquette
Getting started is easy! Get the answers YOU need.
No two people have the same needs.  GEI gives you flexibility and options with an easy place to start.
Get access to one or more GEI professionals from our programs depending on your needs:
ExecConnect for maximizing your professional strategies within your organization.  Career Protection also includes an additional 30 minute legal consultation at no cost with pre-approval.

ExecAssist for professional development and personal financial advice

ExecEngage for maximizing your influence outside of your organization
You will develop a relationship with a whole team of GEI professionals.  The team-approach is unique to GEI.
45 minutes for $125. 90 minutes for $239.  Certain restrictions apply.
Contact us today to get connected with your very own private team of professionals!
Frequently Asked Questions
The GEI Mission

"Public service is the foundation of a modern and transparent democracy. From it, all things are possible. GEI works to protect opportunity and innovation in government which, in turn, provides a framework from which the country can prosper and succeed.

"It is critical that we entice the best and brightest people into the roles of government. It is imperative that we embrace public service as a viable career choice for honest people who want to contribute to the progress of the nation.


"This is why GEI exists. We provide specialized services and confidential assistance to good people so they can do great things. Together, we can get you there and keep you there."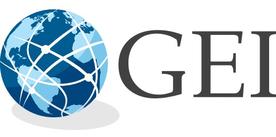 Phone: +1 (202) 888-0538
Email: info@GEINTL.com
Encrypted email: GEIsecure@protonmail.com