GOVERNMENT TO GOVERNMENT (G2G) SOLUTIONS
U.S. Mission – To discover international resources and relationships that facilitate American prosperity through democratic principles that promote the inalienable rights of life, liberty and the pursuit of happiness. 
Global Mission – To share experiences, knowledge and practices through global partnerships to inspire the principles of governance that embody the consent and benefit of its people.
INTERNATIONAL RELATIONSHIPS AT THE HIGHEST LEVELS
There are myriad titles, layers and positions in any government, therefore it is hard to know instinctively to whom to talk.  GEI takes the mystery out of the American government for international entities hoping to make the right impact, and we help U.S. officials to do the same in other parts of the world.  GEI brings people and governments together. 
Influence the world through properly managed relationships that ease tensions and reduce the unknown.  GEI is your personal diplomatic staff.            
POLITICAL AND CULTURAL STRATEGIES
If you are in government, you are in politics.  Empower your ability to reach your goals through political and cultural awareness.  Look smart, sound informed, and be prepared to function in the highly visible world of international relationships.  GEI dives deep into the complexities of domestic and international government affairs to place you in front of the right people.  Don't get stuck on the wrong side of protocol or ruin an opportunity through an innocent but unwise comment.  We work to open doors and keep them open.  GEI is your private, confidential and invisible campaign staff.
CONFIDENTIAL PROFESSIONAL SERVICES
The world is a very big place.  Finding the right person or organization is difficult.  GEI overt and covert communications makes it easier to find a specialists, send a message, build a coalition, set the stage for future action, or test the waters before you go public.  GEI reaches across governments, industry, nonprofits, affinity groups and international boundaries to make the right connections.  We help you manage public risk and open doors.  We follow all federal, state and local laws and regulations, and we observe federal ethics rules to keep everyone safe.
Steve Lenkart, CEO
North American & European Affairs
Steve Lenkart brings 30 years of government, non-profit and private sector experience leading organizations to success.  A career member of the federal Senior Executive Service, he has an invaluable combination of executive, policy and government affairs expertise to generate opportunities to build new alliances for U.S. and international interests.
Mr. Lenkart held senior leadership appointments under Democratic and Republican presidential administrations, and maintains strong bipartisan relationships with the U.S. Congress.  Mr. Lenkart most recently served in the Obama administration as the Executive Director of the U.S. Merit Systems Protection Board (MSPB), an agency charged with enforcing merit system laws and best practices that govern executive branch management of two million federal employees.
Prior to his work at MSPB, he was U.S. Deputy Under Secretary of Homeland Security for Science and Technology (Acting).  There, he led the daily operations of the Directorate—the primary research arm for DHS—and served on the Deputy Secretary's Program Review Board, reviewing and appraising all major programs within the $50 billion organization.
Mr. Lenkart was Senior Transition Officer at DHS to the Obama administration, chosen because of his success under the Bush administration as Chief of Staff and Director of Operations to the first Chief Medical Officer at DHS.  Working closely with Secretary Chertoff, the Homeland Security Council and the Congress, he designed and directed the creation of the Office of Health Affairs, established as the health and medical expert for DHS with a focus on the nation's biodefense and medical readiness.
Mr. Lenkart works with a number of national and international nonprofits and advocacy organizations, shaping national policy and strengthening the prowess of government executives and political appointees.  His portfolio includes work with officials from Canada, Mexico, the United Kingdom and other European nations, and the World Health Organization and United Nations in Geneva, Switzerland.
Hamad S. Abbas, Senior Advisor
Middle East Affairs
Throughout his career and personal life spanning many countries, Hamad Abbas has developed a well-rounded mindset and instinct to international problem solving.  His experience ranges from advisory boards on transit partnerships to legislative work on Capitol Hill, and extensive travel across the Middle East and North Africa.
Mr. Abbas brings cultural understanding and sensitivities to clients as they engage abroad, and he guides international partners as they engage with the U.S.  His international experience combined with is knowledge of U.S. policy creation offers clients an invaluable fourth-dimension of insight, eliminating the unwanted element of surprise during delicate endeavors.
Brady J. Buckner, Senior Advisor
U.S. & Global Development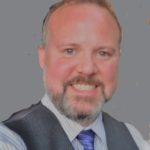 Seasoned Financial Services and professional Business Development expert Brady J. Buckner has over 25 years of experience and success in consulting and relationship management. Mr. Buckner is adept at building and managing relationships with clients across many industries and all levels of business.
Formerly, he has acted as the VP of Sales and Marketing for Alliance Capital, an Investment Analyst with the Consulting Group at Smith Barney, an Account Executive with CIBC Oppenheimer, a Senior Financial Sales Consultant with PNC Bank, and an RIA Administrator with Pacific West Financial. Brady is currently the Senior Advisor for Domestic and International Development with GEI International and is responsible for helping to manage the firms complex international and multi-cultural projects and relationships.
Mr. Buckner was formally recognized by his peers and appointed as the Director of Development for a well-known financial services think tank in Washington, DC.  Brady believes strongly in their mission and hopes to have a significant role in solving some of the most serious financial services and lending issues that face our country today.
Kevin B. Kimble, Esq., Sr. Advisor
Global Finance & Civil Rights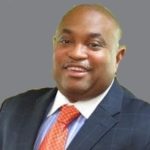 Mr. Kimble is a 25-year veteran of Capitol Hill and has held positions as chief of staff for a senior member of congress and chief lobbyist for one of the nation's largest financial services firms.  As current DC Bureau Chief for the national chapter of the Southern Christian Leadership Conference (SCLC), Kevin has unparalleled access to minority communities and civic leaders around the country.
Mr. Kimble is a Washington DC based strategist working with nonprofits, civil rights groups, institutions of higher learning and the business community to solve the problem of economic injustice and increase minority inclusion in the American workforce.  By utilizing innovative ideas and techniques he has created programs to provide practical solutions to the issues that prohibit individuals from accessing opportunity for advancement and financial stability.
Notable Past and Present Focuses
Former Chief of Staff to a Senior U.S. Congressman and a 25-year veteran of Capitol Hill.
Chief lobbyist for one of the largest International financial services firms
Served/Serves on the advisory committee and advisory boards for several Fintech startups.
Has consulted with many state and local governments on creating economic development and inclusion programs.
Currently focused on increasing diversity in industries with high wage career opportunities where minorities are seriously under represented.
Focused on economic wellbeing and financial literacy and creating partnerships and programs that employ a holistic approach to solving problems related to economic inclusion.
As the founder of a Financial Services nonprofit organization Kevin has been recognized by industry leaders as having a key role in helping solve some of the most serious financial services and economic issues that our country faces today. He believes that finding solutions to these issues and providing financial education is paramount to the future financial success of all Americans.  Kevin has been published in numerous magazines and newspapers and is a routine guest on several national radio shows.